Hyde Park Art Center
Gala 2022

Site Installation on the second floor emergency exit at Hyde Park Art Center

The windows are covered a silver layout of panel curtains composed of Silver
Emergency Blankets attached to the ceiling. LED color lights are positioned on the
floor to dye the foil with pink light.
The material itself activate the space by its physical properties embedded in its composition:
light reflection/shine and movement. Along with this, the original material connotation calls to
mind urgency and the need for shelter and protection. But, on the other hand, it also triggers the
idea of a wrapping paper gift and an "eye-candy" scenario for people to interact with.
This immersive installation/intervention was seen from the inside and outside of the
art center and was on display during the 2022 Gala.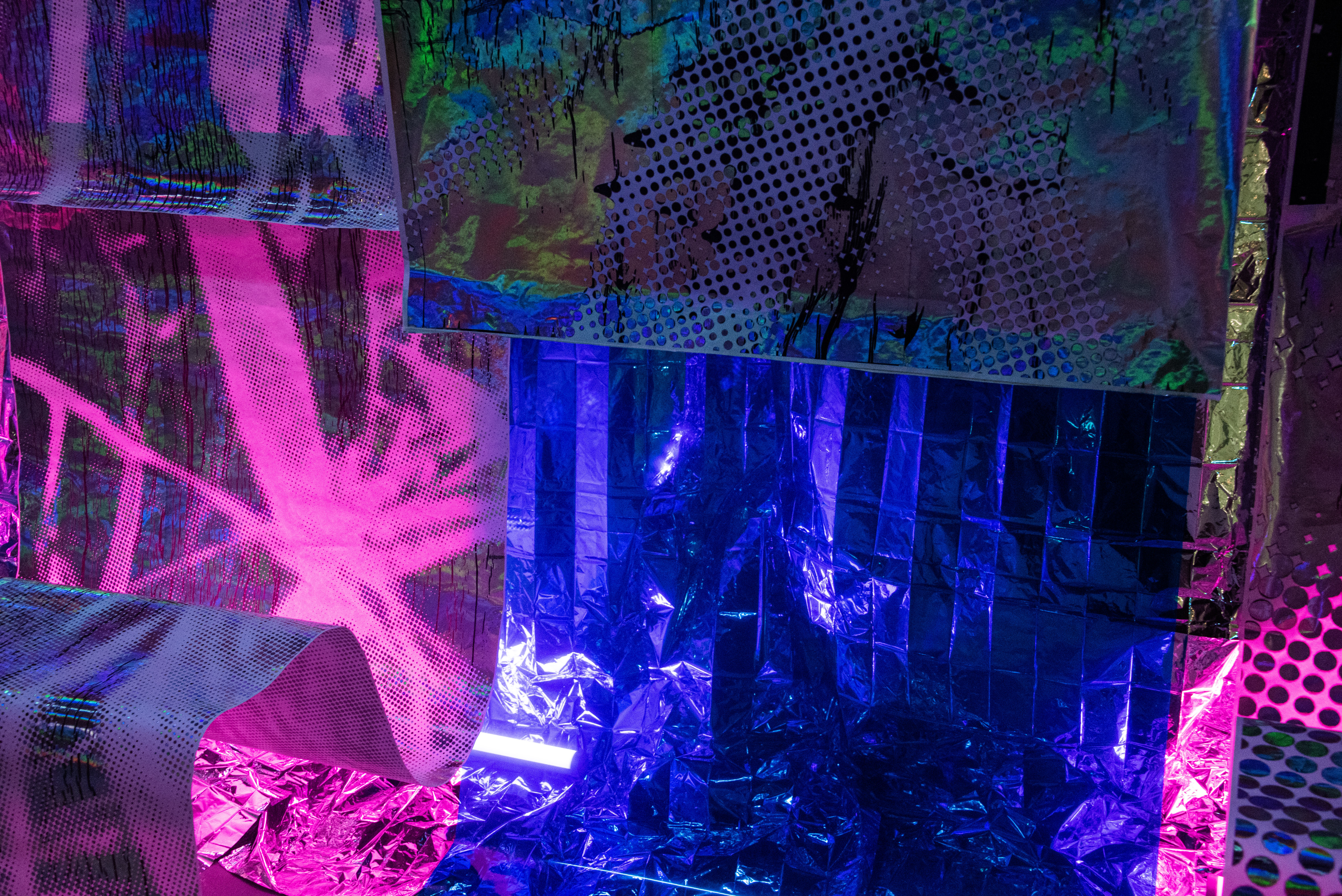 https://www.hydeparkart.org/gala/
Chicago, Il, USA